The news came down a few days ago. Now, a clock will have to be integrated into all slot machines by 2024. This announcement was made by the Macau Gaming Coordination and Inspection Office.
A digital clock, a new responsible gaming practice
This new decision affects all 41 land-based casinos located in Macau. The time must be displayed in the lower right corner of the main game screen.
The dial will start flashing when a player starts the game and every 10 minutes to keep track of time, which is quickly lost when having fun. The purpose of the clock is to make the players aware of the time. This will also prevent them from spending too much time behind the slot machine.
There is an awareness period organized so that establishments have time to make the necessary changes before the end of December 2024. This new regulation is being introduced to comply with the 2.0 technical standards for electronic gaming machines. These standards also prohibit hidden buttons and the included areas must be visible.
Here is the Macau Territory regulator statement: "The purpose of a clock directly embedded in slot machine screens is to promote responsible gambling. It is a tool to protect players and teach them not to overspend. All machines must be equipped with such a clock by the end of 2024. We are giving casino operators time to comply with the new legislation."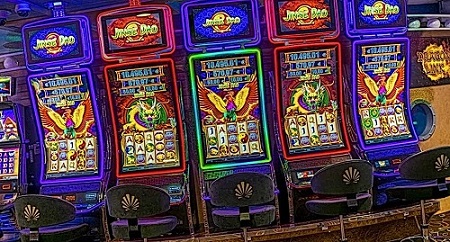 What are the other regulations of its 2.0 standards?
Lei Wai Nong, Macau's Secretary for Economy and Finance, said there would be changes to nine areas of the casino industry. All casino licenses in Macau expire in June 2022, but the government allows an extension of up to 5 years.
Here is a list of other proposals to update the current regulations:
The period of validity of the license
More employee protection provisions
Enhanced verification for business travel operators
Tighter official requirements for operators
Addition of a social responsibility requirement
Clarification of criminal liability
Having government officials monitor day-to-day operations.